Watercolor Maps &
Colorful Joyous Artworks
... some highlights ...
A series showcasing the varying colors of Wallflower (Erysimum) across its geographic range for a botanist & researcher celebrating and thanking her students and fellow researchers with a memento of their endearingly beautiful research subject.
Custom hand-drawn watercolor calligraphy maps - special occasion gifts, commemorations + heirloom keepsakes.
"Wander" commissioned as a gift in celebration of reaching a major career milestone while highlighting a love of hiking and the outdoors, a newly remodeled bedroom color-scheme, and a favorite spirit animal!
Contact me & we'll create something great.⠀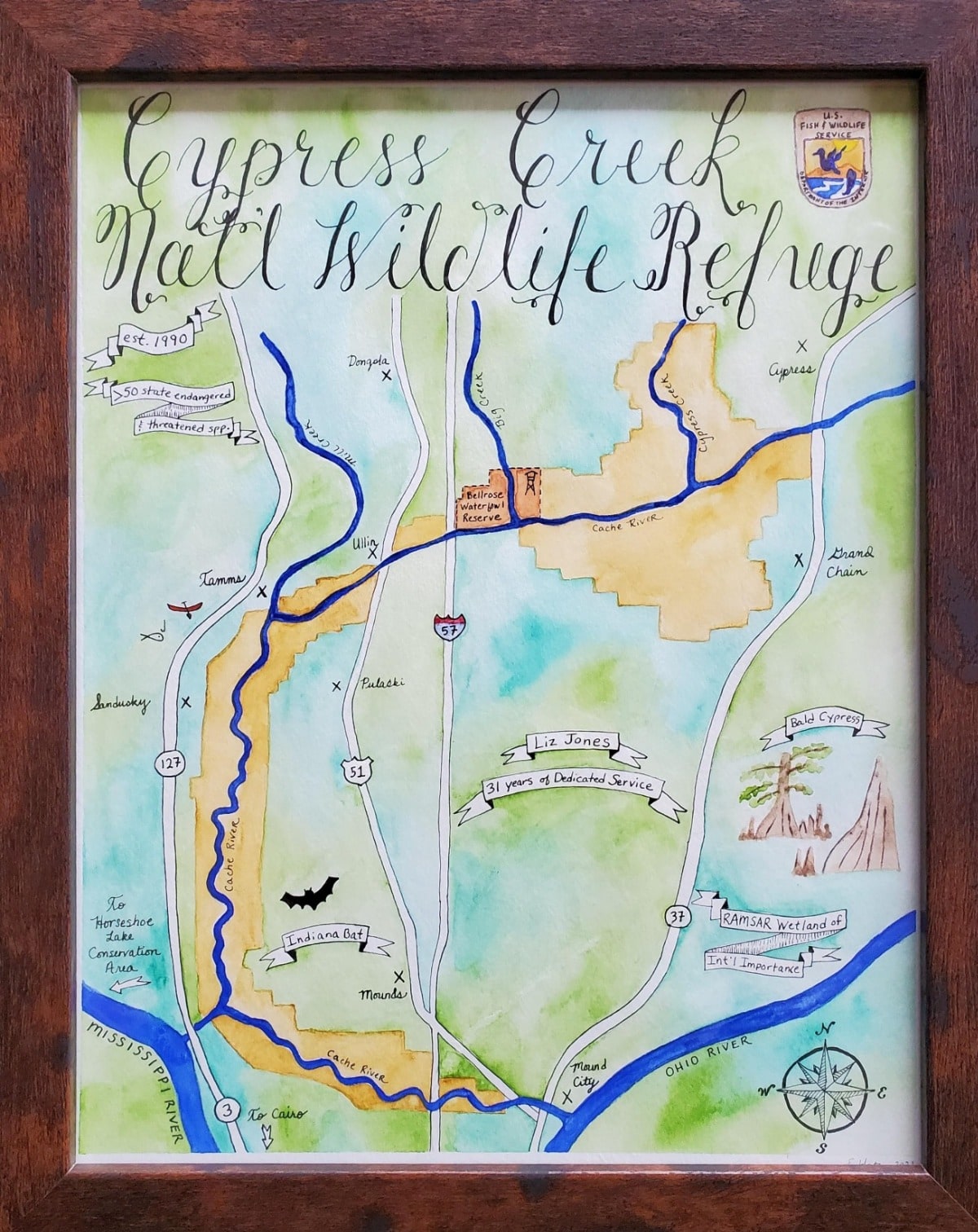 Cypress Creek Nat'l Wildlife Refuge
Hand-painted map of Cypress Creek National Wildlife Refuge in southern Illinois - commissioned for a wonderful retiree after over 30 years of service to conservation of public lands & the ecology they support. RAMSAR Wetland of Int'l Importance, >50 state threatened & endangered species, established 1990.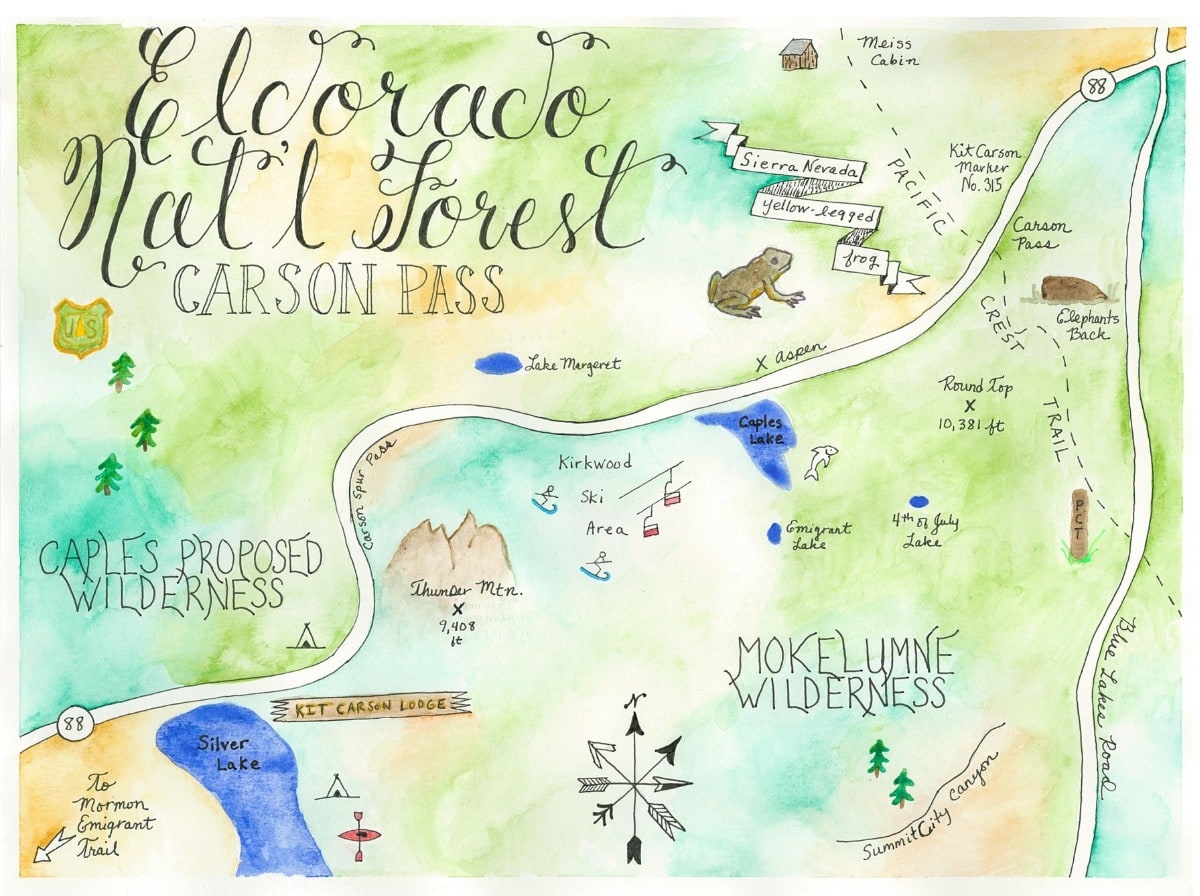 Eldorado National Forest, Carson Pass, California/Nevada Border
A joy to work on a custom map for a place someone loves...a client lived & worked nearby, got married here & now can have a visual reminder of beautiful memories.
Custom painted Coffee Pop-up Cart
Blank slate...to...full color! 🌈 Absolutely looooved painting South meets Southwest for The 505 Coffeehouse's pop-up coffee cart. Their shop in Paducah, Kentucky brings great New Mexico vibes...and the pop-up coffee cart takes their delicious coffee out and around town to special events!
01
ONE OF A KIND
A commission is yours and only yours. I will never make print reproductions.
02
PERSONAL
Artwork designed to match your vision.
03
PERFECT SIZE
Custom-made to fit and coordinate with any space.
How
It
Works.
🌟 Click 'Get Started' below to start the conversation on what you're looking for.
🌟 When we have agreed to the painting, size and price, you purchase the commission, providing any reference photos, color preferences, etc., if applicable.
🌟 I start work and then the final piece is shipped to your home!
🌟 Please allow approximately 3 weeks for completion, possibly longer for large works.
**Custom artwork prices average $2 per square inch. *Price dependent upon requested size.
Testimonials
Vibrant and storytelling...and the colors, WOWZA. We ABSOLUTELY LOVE how our pop-up cart came out! Thank you Emily!!!"
- Jacinda S.
I just unboxed it! It's so perfect!! [My friend] is gonna love it! …the suspense was killing us as we worked through the tape 😊 Thank you!
- Jennifer I.
This is so amazing! I can't thank you enough Emily what a real treat - thank you for sharing your art and creativity with us all.
- Michelle Z.